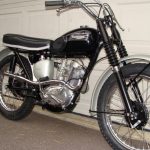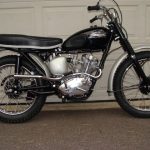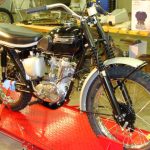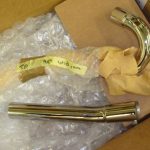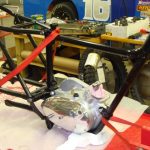 These 2 bikes were delivered by a customer to receive complete restorations. These bikes are very uncommon here in the States. In the UK there are still some around. As is obvious, these will require a fair amount of work. But when completed, will be once again gorgeous pieces of early British motorcycle history. I will add photos as work progresses, so stay tuned.
Owner decided to start with the T20S. The frame and engine lower end is completed. Many NOS parts have been purchased, to continue with rebuild.
I am approximately 3/4 through the build on the T20S. The top left photo is the latest. Still some challenges await, but it will be well worth the effort when completed.
Had to make a new pipe out of the old pipe, and another new one which was as close as I could find. It is at the chrome shop now.
Done!!!